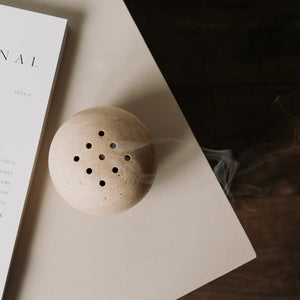 WHEN traditional
MEETS MODERN
Meet Ineerah
Ineerah is an independent, luxurious fragrance brand based in London, UK.
Influenced by modern tradition, their products have been passionately curated to help you create a space to escape the stress and chaos of everyday life. Turning your home into an inviting and soothing haven.
Mission and Values
We make every effort to carefully select products based on pure and simple principles; simplicity, sustainability and high quality design. 
Sustainability 
Sustainability is at the core of their work. From sourcing their products to packaging and posting, Ineerah ensures that they choose the most eco-friendly route from start to finish. 
Customer Satisfaction 
Ineerah highly values their customer relationships. They are easily accessible on social media where they interact with their audience daily and also via email for any enquiries that may arise.
Excellence 
With everything they do, they strive for excellence. Whether it is quality, innovative design or passion for their work, they aim to provide the highest calibre you can find. 
our founders
Ineerah is founded and run by a brother and sister: Muna and Mundy. Originally from the Island Zanzibar, Tanzania. Each person has a unique style, skill set and experience, which is integral in creating the signature Ineerah brand.

"We love what we do and have great plans for the future. We thank you for being part of the Ineerah journey so far." - Muna and Mundy